Last Updated on September 2, 2023 by Ale Monti
Do you think that now you have all the accessories you need to improve your golf game? The best golf stick, a GPS watch, a good practicing area, best guidance from the professionals; is that everything you need? Of course, it's a yes, according to you, but we don't think that you are all set to go.
Do you want to know why? A good quality golf rangefinder is the answer to this question. If your budget range is under $100, then here you'll find the best golf rangefinder under $100. And if you are looking for some high-ending products so you should check out our detailed article about the overall best golf rangefinders.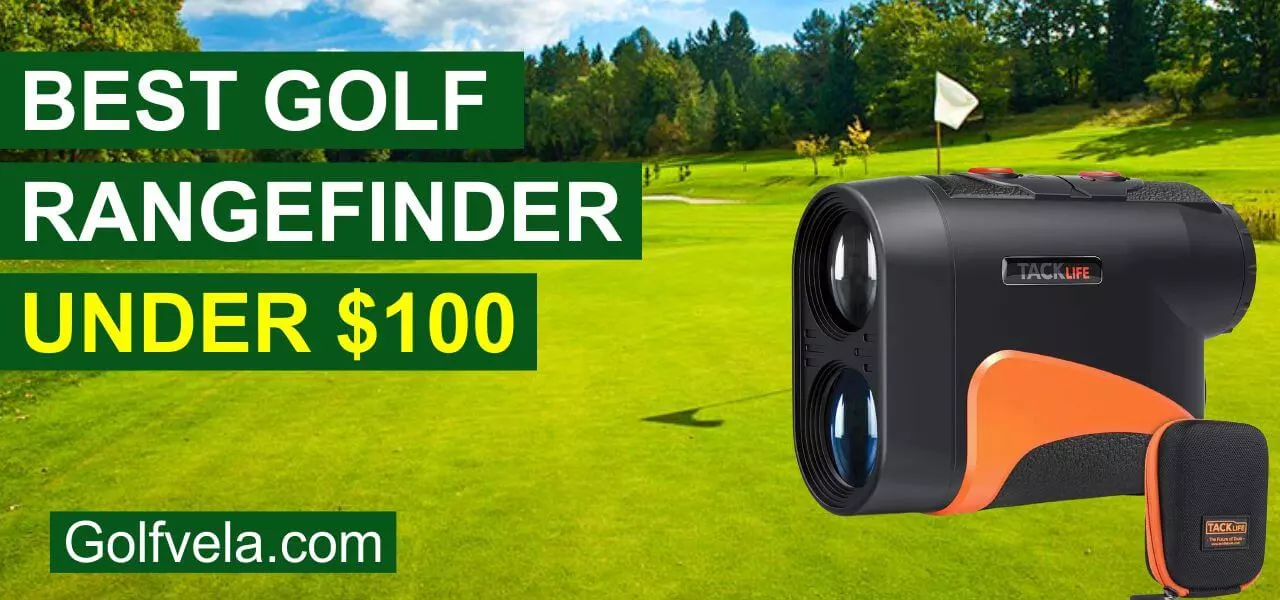 Here are some of the basic specs which you must look for in a golf rangefinder. First of all, its range, the golf mode's availability, weather resistance, the power source, and the ease of use. There are a lot more features other than the ones described above. But the ones mentioned above were some of the important ones.
List of Best Golf Rangefinders Under $100
We, as a team of professionals, always try to give our readers the proper guidance. And the best thing about our reviews and guides is that we have professional golf players on our team. So, if you want to find the best golf rangefinders, then you are at the right article.
If your budget is good so you can also check the best golf rangefinder under $300, under $200, under $150.
Our Top Picks
Top Rated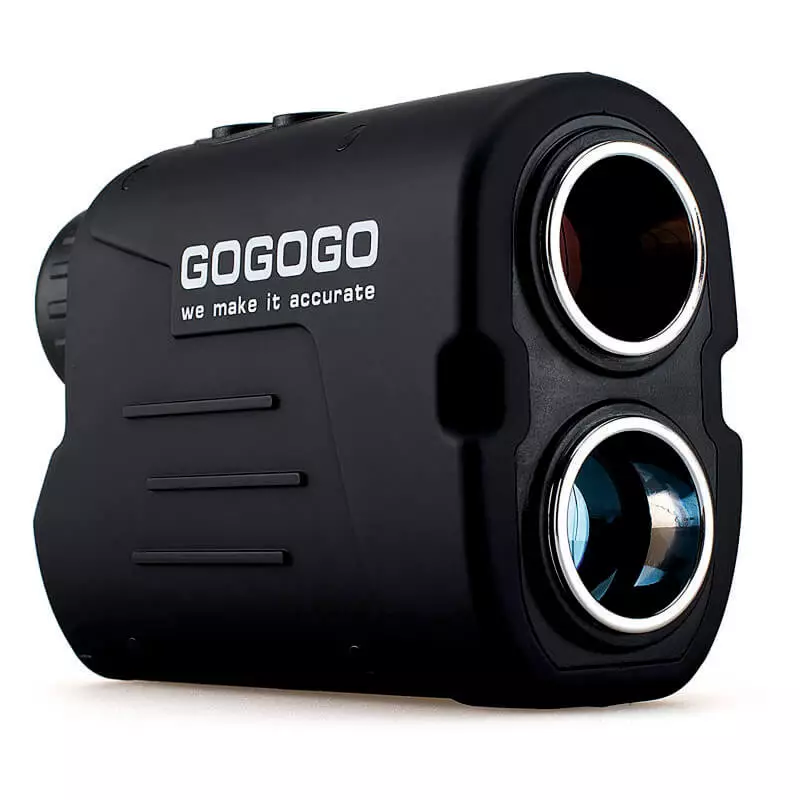 Budget Friendly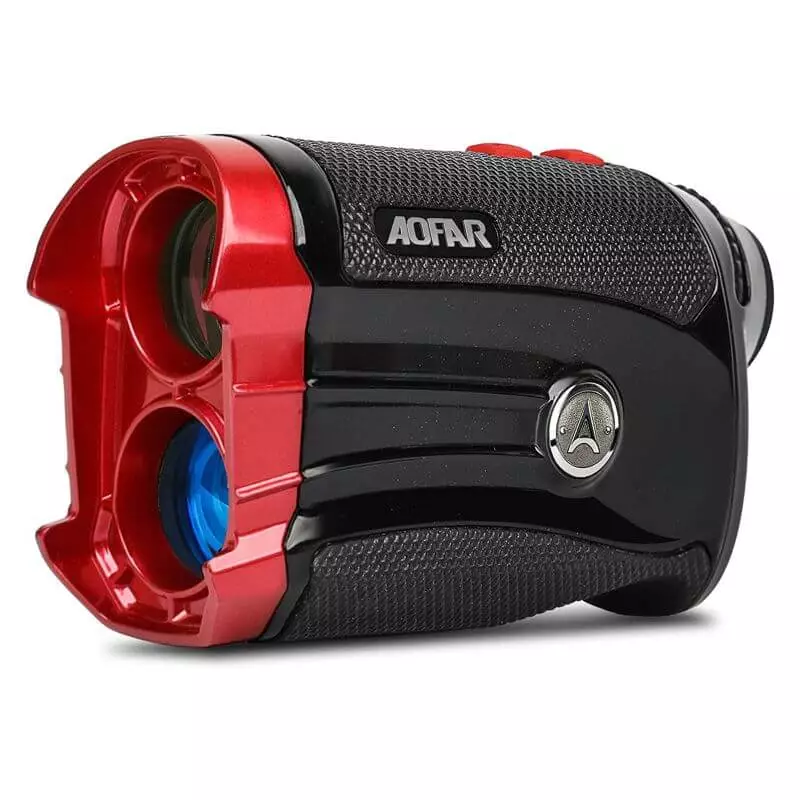 High End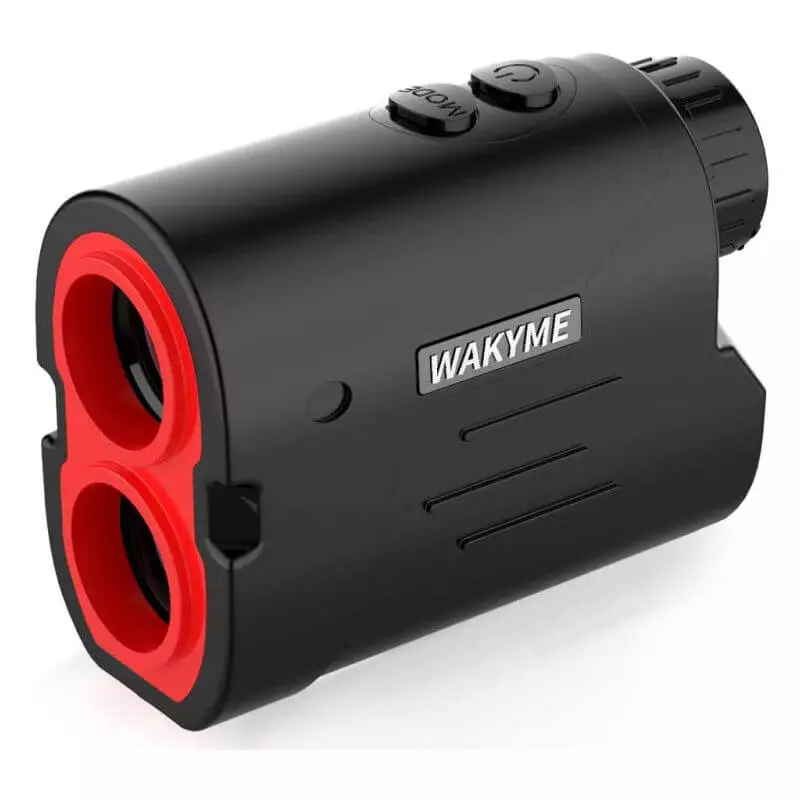 This review is for people who are looking for the best golf rangefinder under $100. However, their prices vary from less than $100 to almost above $500 or even more. However, it is not best for the beginner to invest in the high-end product in the first place.
It is recommended to start with a budget-friendly product and then upgrade your tools after getting skills.
Comparison Table
Here this comparison table will let you know the basic specs of these products.
Image
Product
Details
Price
Gogogo Sport Vpro
Display: Lens
Item Weight: 6.49 Ounces
Range: 5 to 900 yards
Magnification: 6x
Dimensions: 4.17 x 1.57 x 2.83 Inches
Check Price
AOFAR GX-2S
Display: Lens
Item Weight: 2.82 Ounces
Range: 5 to 600 yards
Magnification: 6x
Dimensions: 4.76 x 2.83 x 1.69 Inches
Check Price
Tacklife 900
Display: Lens
Item Weight: 6.53 Ounces
Range: 5 to 900 yards
Magnification: 7x
Dimensions: 4.6 x 3.1 x 1.8 Inches
Check Price
BOBLOV Golf Rangefinder
Display: Lens
Item Weight: 5.9 Ounces
Range: 5 to 650 yards
Magnification: 6x
Dimensions: 4.6 x 3.0 x 1.6 Inches
Check Price
TACKLIFE 600 Yard
Display: Lens
Item Weight: 13.44 Ounces
Range: 5 to 600 yards
Magnification: 6x
Dimensions: 4.09 x 2.83 x 1.61 Inches
Check Price
Visionking 6×25
Display: Lens
Item Weight: 8.8 Ounces
Range: 5 to 650 yards
Magnification: 6x
Dimensions: 5.91 x 2.36 x 4.33 Inches
Check Price
WAKYME Rangefinder
Display: Lens
Item Weight: 11.29 Ounces
Range: 5 to 650/1000 yards
Magnification: 6x
Dimensions: 0.41 x 0.15 x 0.28 Inches
Check Price
The precise slope distance evaluation is the best feature of this Gogogo golf/hunting rangefinder. Its adjustable eyepiece and anti-slip hold makes it the best choice for golfers.
For people who want affordable golf accessories, especially rangefinders, Gogogo is the number one brand. It provides the best golf rangefinders under $100 for its customers. This multipurpose rangefinder can help find range while playing golf and is also best for hunting the target.
So, without any doubt, it is the best golf rangefinder under $100. Its triple modes make it the best gadget for several other sports and activities. The three modes are scan mode, golf mode, and speed mode.
It has a maximum range from 5 to 650 yards and from 5 to 900 yards. So, the scan mode helps you estimate the range of all the items within its scope or view. The outstanding golf mode of this rangefinder is like a best friend for the golfers.
Its pin-seeking and flag-locking technology evaluate the exact distance measurements. Moreover, once you lock the flag, its jolt technology will keep reminding you about the target site. Additionally, unlike many other rangefinders, it can also do the slope distance evaluation precisely.
So having your hands on this one, you are now officially free from the slope distance calculation. Now the speed mode is something that you get as a complementary feature. It is not a necessary feature of a golf rangefinder but is best for other activities like hunting or shooting.
Its ergonomic design and rubber coating adds up to its durability and usefulness. The 6X magnification lens makes it a must-have tool for beginner golfers. Also, it has a single power button for turning it On and Off.
Apart from the above all specs, it also comes with a 1-year complete warranty.
---
AOFAR GX-2S – Best Golf Scope Distance Finder
The best thing about this rangefinder is that you can use it in any weather. Moreover, customer care service is also a plus point of this product.
This AOFAR GX-2S golf rangefinder is a fully-featured package but at a reasonable price. The professionality of any brand depends upon the way how they treat their customers. The AOFAR brand outshines many of its competitors here because of their lifetime customer care service. Moreover, their 2-years VIP warranty makes their customers worry-free about the product quality.
It is the best golf rangefinder for $100 because of its advanced AI pin-seeking technology. The high magnification 6X lens provides you the clear visuals to assist you in winning your game. Also, the wide range of 5-600 yards of this rangefinder adds up to its excellent performance.
Scanning is super easy with this gadget. You just need to press the power button to align the flag within the range. If the flag alignment is done successfully, then a little flag symbol appears on the screen's upper right corner.
Once the scanning is done, you'll get the accurate distance measurement along with the vibratory signals. It also comes with a slope distance measurement technology. So you can say that it is the best rangefinder for beginners as they can get accurate distance evaluation.
It has a switch to turn On or Off the slope settings. So, if you are a professional golf player who plays in tournaments, you can switch off the slope settings. Its weather-resistant construction makes it super easy to use in any weather.
So, whether it's dusty or rainy, this can be your golf partner. Also, the rubber body makes it fit into hands easily and is one of the reasons for its durability.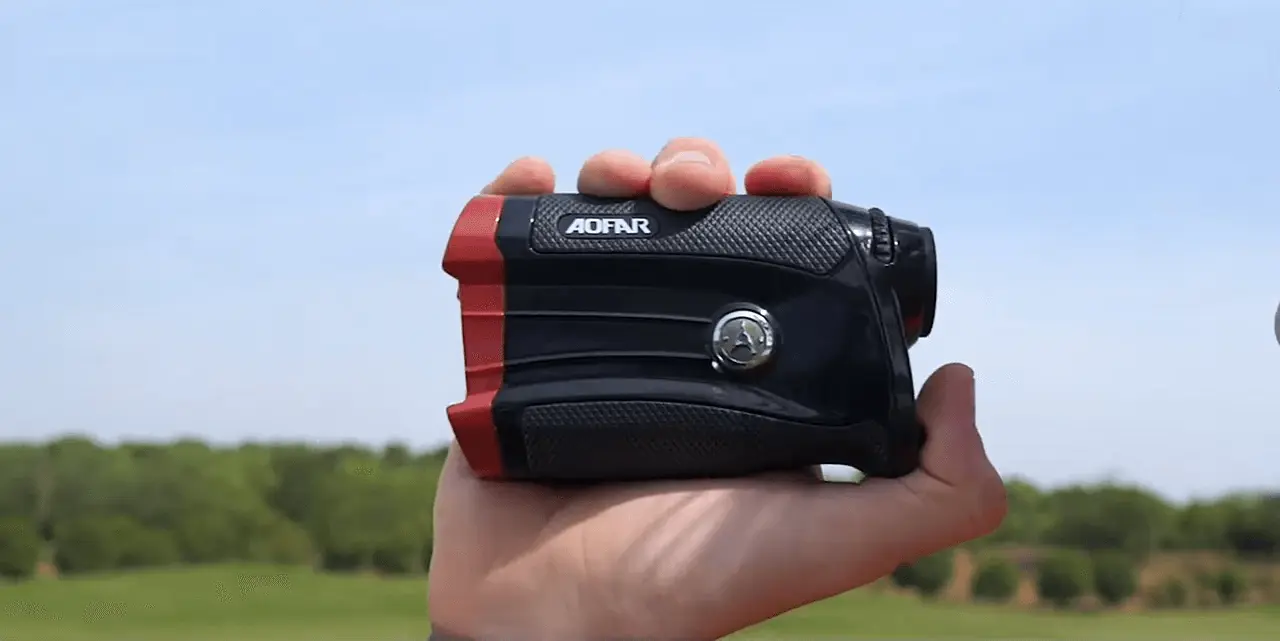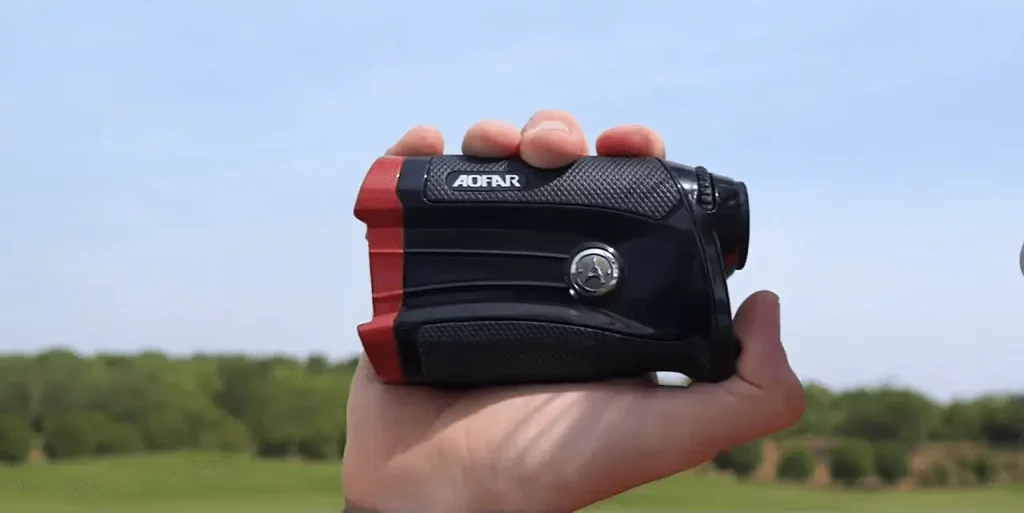 ---
Its recharging is super easy with a micro USB cable. Also, the battery timings are the best. So if you are a beginner, grab it as it's best for you.
For a beginner golf enthusiast, this is the best option because of its economical price. Although its price is less, the features you get make it a worth buying golf rangefinder. You can list it as the best golf rangefinder under $100 because of its excellent quality.
They provide the best after-sale support to their customers and try to solve all their issues. If you are facing hands shaking so you can check the complete guidance about the best golf rangefinder for shaky hands. With ultra-high 7X magnification power, you can have an incredible visual experience.
Furthermore, it provides you a wide range of 5 to 900 yards. So scanning the flag or targeting the animal is super easy and exciting with this gadget. The Tacklife laser golf rangefinder features four modes that you can choose according to your need.
You can do scanning, speed estimation, pin seeking mode, and the range finding mode. This tool has a mode button on it. So whenever you want to switch your mode from one to another, you can easily do it by pressing that button.
Let us tell you the best thing about this one. It has the easiest power options because you don't need to change the batteries every day. The 750 mah lithium battery is rechargeable via a micro USB cable that comes with it.
Although its battery is pretty long-lasting but still whenever it feels low on power, its recharging is pretty quick. It is also attachable to any tripod stand for more stable scanning, like in the case of distant targets. Otherwise, it has a wrist strap that prevents it from falling off. Also, it comes with a zipper pouch which prevents it from harsh weather conditions.
---
BOBLOV – Best Rangefinder for $100
It has an indicator that represents the battery status while it's charging or fully charged. Also, the attractive color combination is a little visual treat.
The best thing about this golf rangefinder is that you can also use it for several other outdoor sports other than golf. The most addressed issue in the other budget-friendly rangefinders is the time-taking flag-locking process. But with this one, it won't be an issue. It provides an ultra-fast 1-second flag-locking process.
Within just 1 second, it estimates the distance to your target site along with the pin sensor technology. So whenever it locks up the flag, a vibratory jolt will confirm the distance measurement and locking. It can perfectly lock the target flag or animal up to 200 yards away.
Besides this, you can also switch the units from yards to meters anytime. If the vibration confirmation irritates you, then you can easily switch it Off with a button. The three modes are easily interchangeable whenever you want to.
These three modes are ranging, speed, and flag locking. It depends upon the usage and for which purpose you are using it. To adjust the flag locking mode, first press the power button, keeping it in the direction of the target.
A little flag symbol appears on the screen, which represents the initiation of the scanning process. Keep moving it left and right to lock the flag. Once it locks the flag, you'll feel the vibratory jolt. This device features an 800 mah rechargeable lithium battery.
And the exciting thing is that you can quickly charge it with a USB cable anytime you want. Once the battery is fully powered, it is easily usable 5000 times without charging it again.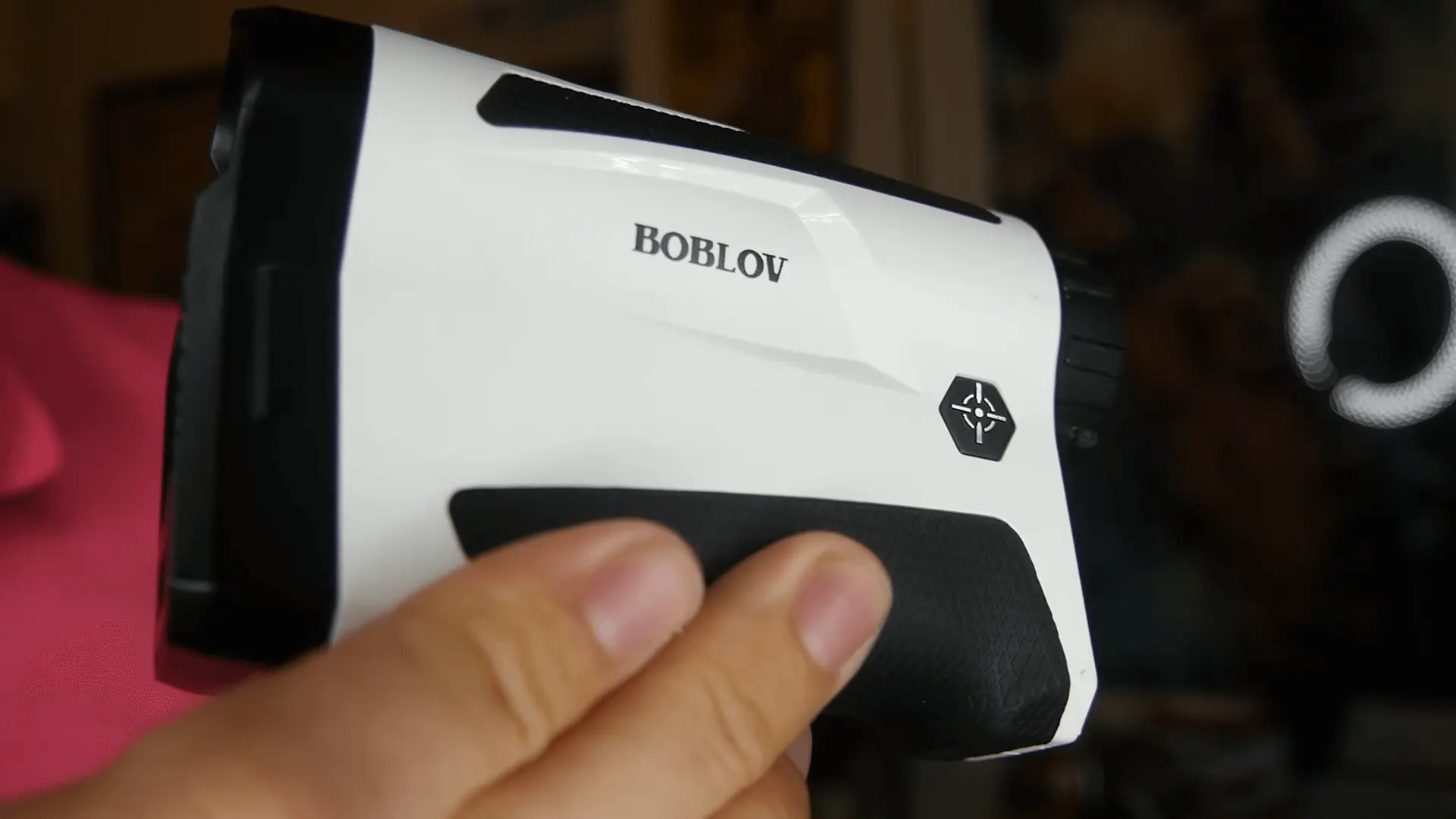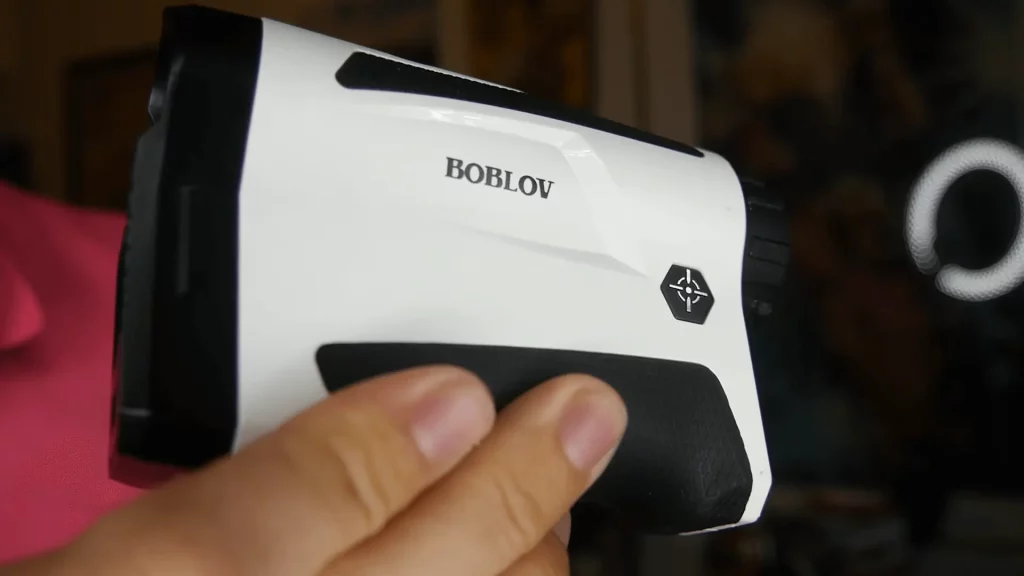 ---
The best feature of this golf rangefinder is its adjustable focal length. So even your eyesight issues won't mess with your game until you have this gadget.
Tacklife has some excellent models of rangefinders on their list. This one from Tacklife golf rangefinder 600 yards is a 4 in 1 multi-tasker and laser-based. The four basic modes are distance measurement, slope mode, flag lock mode, and scan mode.
Its multifunctionality is what makes it the best golf rangefinder under 100 dollars. The flag lock pole mode fastly locks on the target flag up to 180 yards. Moreover, the pin seeker technology ensures the accuracy of the flag locking.
If you don't like to do the maths in the case of slope distance evaluation, you should buy it. It has an efficient golf slope mode that estimates the vertical, horizontal linear, or angled distance. The eyepiece of this rangefinder is easily adjustable, having a 7-degree view field. It also has a ±5 adjustable diopter range.
So, even if you have myopia or hyperopia, you can adjust its focal length according to your vision. So, keep rotating the monocular eyepiece until your vision becomes crystal clear. You can also check some stunning rangefinders by visiting the best hybrid golf rangefinder.
If we talk about its power source, then it comes with a CR2 battery. The manufacturers ensure that the new battery can provide you up to 30000 rounds. So you can enjoy your game without getting worried about its battery.
Besides this, you can use this rangefinder for other purposes, like hunting, fishing, crane positioning, etc. It has a 6X magnification multi-coated lens, which provides you the clearest vision. So, now playing golf with this little gadget is more fun than it actually is.
The lightweight design makes it super portable and handy to use in any situation. It easily fits in your hand and gives you precise distances.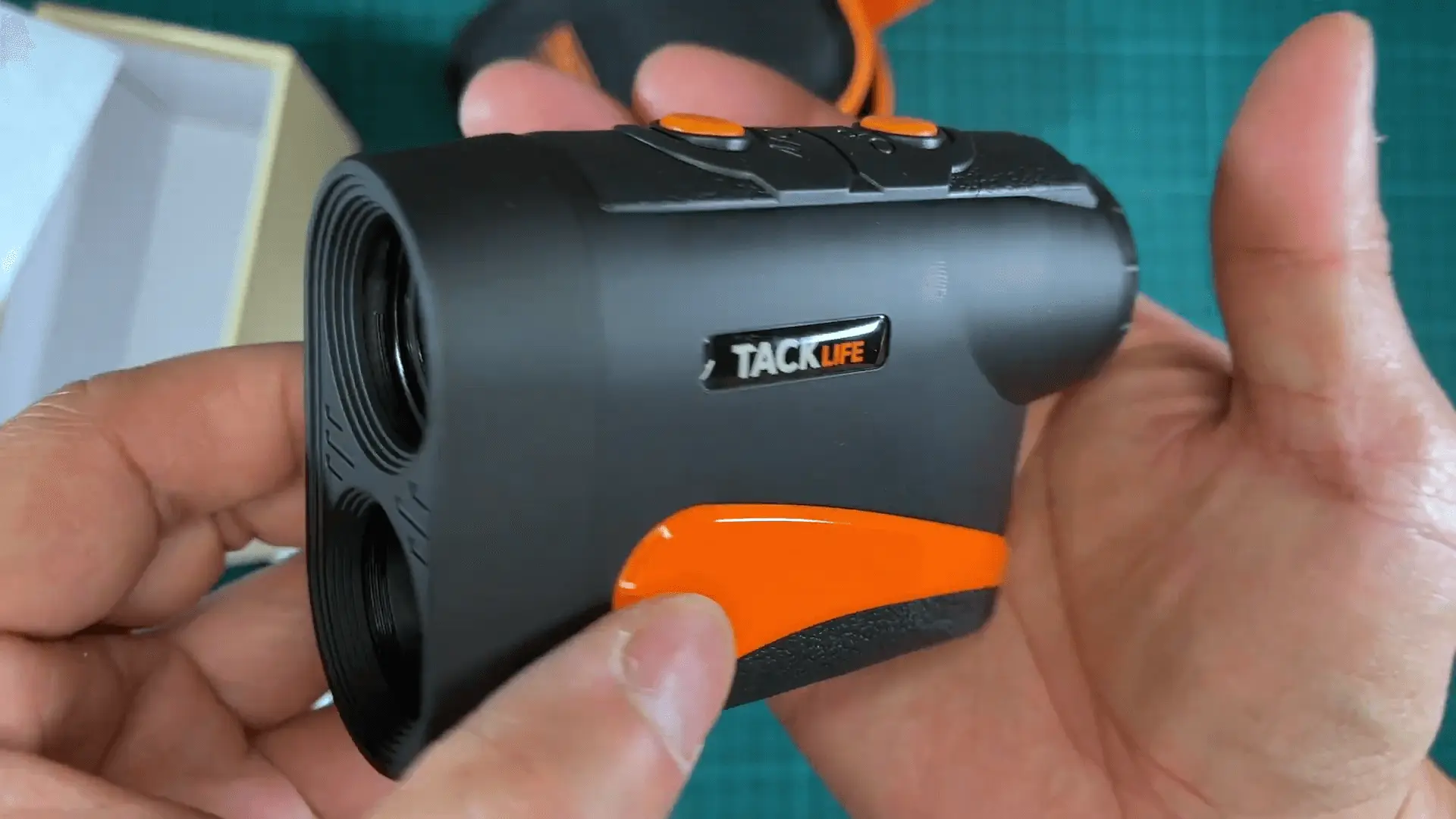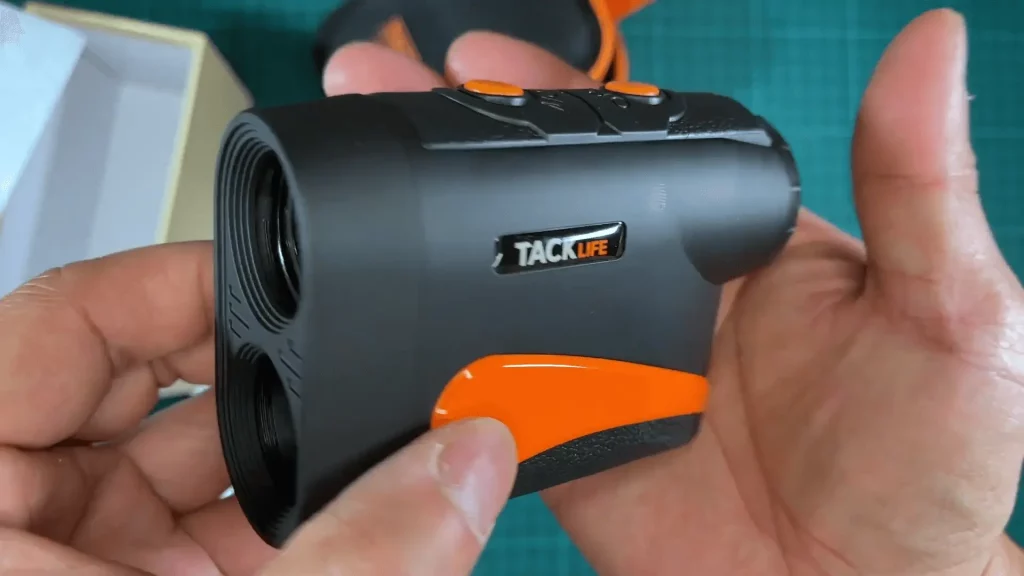 ---
Its super lightweight design and water-resistant body increase the worth of this product. Besides, with the pin sensor, you hit the target precisely.
Finding a budget-friendly rangefinder isn't an issue. The real problem is that you have to find budget-friendly as well as the best product. For example, there are many golf rangefinders with a price tag of less than $100.
However, it's not mandatory that every one of them is the best one. So here we are with the one best golf rangefinder under $100. Its continuous scan mode helps you in fast scanning your target.
You can measure the golf flags, woody areas, and even the hazards with this little tool in your hand. Moreover, the continuous scanning mode works best in its measuring range, i.e., from 5 yards to 650 yards. So you can say that it is quite enough range for the golfers to measure their flag poles.
This device also features pin sensor technology, which increases its precision rate. So, whenever the rangefinder locks up the flag site, the pin sensor helps maintain accuracy. Its flag-locking process is pretty fast, unlike other ones. Also, this mode works and gives perfectly accurate results within 1 yard.
If you love to play in different regions and golf courses in various locations, its lightweight design is travel-friendly. Just put it in your bag and take it to any city and country without worrying about the luggage weight. Moreover, it already comes with the CR2 battery as a power source. So, you don't have to worry about its battery and power.
The water-resistant body is like a best friend for golf fanatics. Now having this tool in their hand, they don't have to worry about the weather conditions. If it gets wet or dirty somehow, then you can easily clean it with the microfiber cloth which comes with it.
---
WAKYME – Best Budget & Cheap
Its low price and high-end features make it a worthy buying rangefinder. Moreover, the tetra mode availability is also another advantage of having this device.
This WAKYME rangefinder is, although super low in price but still has the most advanced features in it. You can call it the best in the budget and the best golf rangefinder under $100. It can measure distances quickly within the range of 5 yards to 650 yards. It has an accuracy range of ±1 yards.
Furthermore, it has 6X magnification power, which undoubtedly provides you clear and crisp visions. You can even adjust the eyepiece according to your eyes requirement. Moreover, even if you have eyesight issues, you still can see the clearest vision without wearing your glasses.
The eyepiece has an adjustment range from -5 to +5. This device provides you the four modes, each of which you can choose according to the requirement. The four modes are the scanning mode, distance mode, golf mode, and speed mode. To turn on the scanning mode, you just have to long-press the power button.
Keep ranging while pressing the button, and it will start displaying distance readings on the LCD screen. Distance mode allows you to measure and gives you accurate distance readings. Now the golf mode is something of our concern.
It gives you everything you need in a golf game. To switch to this mode, press the mode button and then long-press the power button for flag scanning. Keep scanning the flag within the range, and when it locks the flag, it will vibrate automatically.
The golf mode also features slope distance evaluation for better playing. As a power source, it includes a CR2 battery with a voltage requirement of 3 volts. Moreover, the know battery indicator will keep you alarmed about the power status of your device.
---
FAQs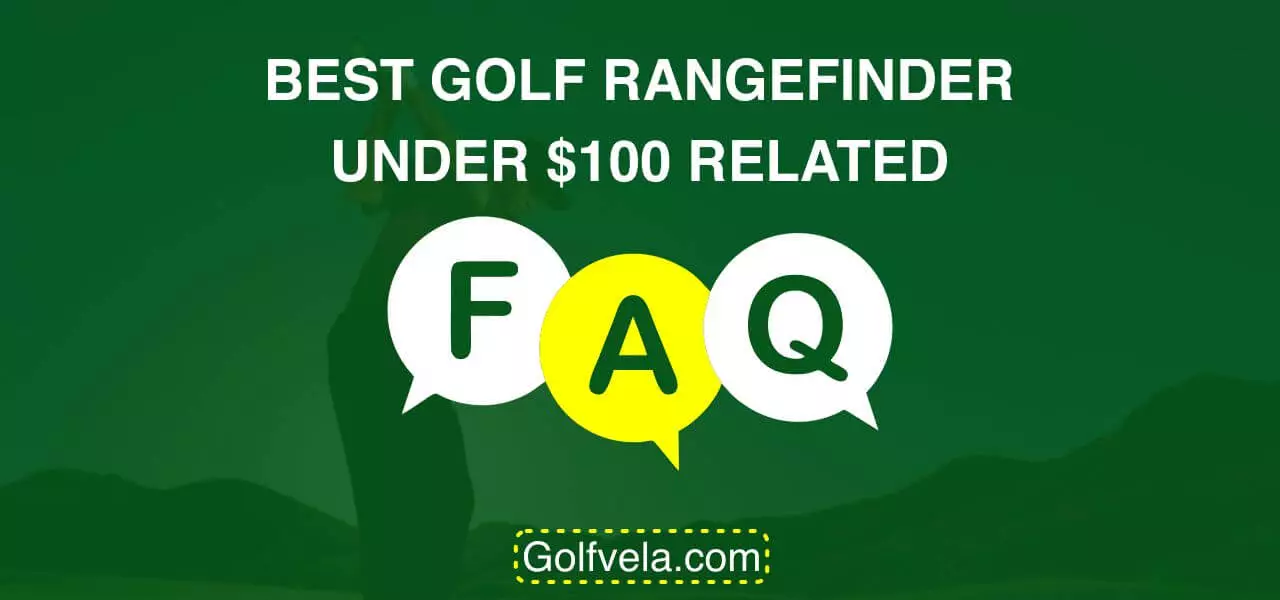 How is a golf rangefinder different from a hunting rangefinder?
Golf rangefinders can lock at a closer target, or in other words, the nearest target priority. A usual target is a flag in golf, and a rangefinder tends to lock onto a closer flag. However, in hunting, a rangefinder tends to target a distant object rather than a closer one.
What is the most affordable golf rangefinder?
The finest golf rangefinder for the money can differ based on your requirements and budget. Popular and well-reviewed brands include Bushnell, Nikon, and Garmin. Read reviews and compare features to find one that suits your requirements.
How Much to Spend on a Golf Rangefinder?
The price of golf rangefinders varies widely. Deciding how much to spend depends on your budget and how often you play golf. Basic variants start at about $100, but advanced models with extra features might cost several hundred dollars.
Can I use the same rangefinder for both golf and hunting?
Yes, you can certainly use the same rangefinder for both purposes. However, it needs a bunch of features and options that are required in golfing and hunting. Also, some rangefinders let you choose between golf and hunting modes.
Do I even need a golf range finder?
Golf professionals use rangefinders, especially for a distant target. Also, rangefinders are legal in official and international tournaments. However, the question is if you need a golf rangefinder or not. If you want to play distant shots and improve your golfing skills, you might need a rangefinder.
What should I look for in a golf rangefinder?
The answer to this question entirely depends on your requirements. A good rangefinder should measure the distance to the target, slope, angle, and target lock.
Can I use a laser golf rangefinder in a tournament?
Yes, it is legal to use laser rangefinders in a tournament. In fact, a lot of professional players use laser rangefinders during their games. However, you will need a rangefinder that does not have a slope estimation feature.
Final Words
So, the bottom line of this discussion is that you should have the proper knowledge to find the best product. You can find many cheap rangefinders, but there isn't any guarantee that they are the best. So, we as a team of professionals try to shortlist the best products according to your price demands.
This article will throw light on the best golf rangefinders under $100. So if you are in search of the best golf rangefinder under $100, then indeed, you'll find one here. If you want to follow our recommendations from the seven products discussed above, then here it is!
If you want to know the overall top pick, Gogogo Sport Vpro Laser Rangefinder is the one. The quality of the product and the advanced specs makes it stand out from all the other ones on the list.
Next up is the best under $100 product. And according to our professionals and experienced golfers, AOFAR GX-2S Golf Rangefinder is undoubtedly the best under $100 product. Either you are a beginner or a professional, you can rock your game with this one.
Now in the last but surely not least, is the best budget golf rangefinder. And WAKYME Rangefinder is certainly the best budget golf rangefinder here. At such a low price, you'll get all the best features of a rangefinder.
Now, if you think that your favorite product is one of them, hurry up, make a purchase, and rock your game.