Last Updated on June 6, 2023 by Kristen Ellis
Having a Golf smartwatch and not using the right application for your golfing is melancholy. We have discussed some of the Best Golf watch apps in this guide to improve your golf gaming. Not only on your watch, you can also download these golf apps for your iOS and Android phones easily.
The best golf watch app can take your golfing experience to the next level. These apps help master gaming skills and have some fun on the course. Tons of the best golf tracking apps are present to download from the play store and apple store. Selecting the best one according to your needs is a bit difficult. But we have made things easier for you to choose the Best Android golf app quickly after reading this guide. Please have a look at them and download them directly to phones.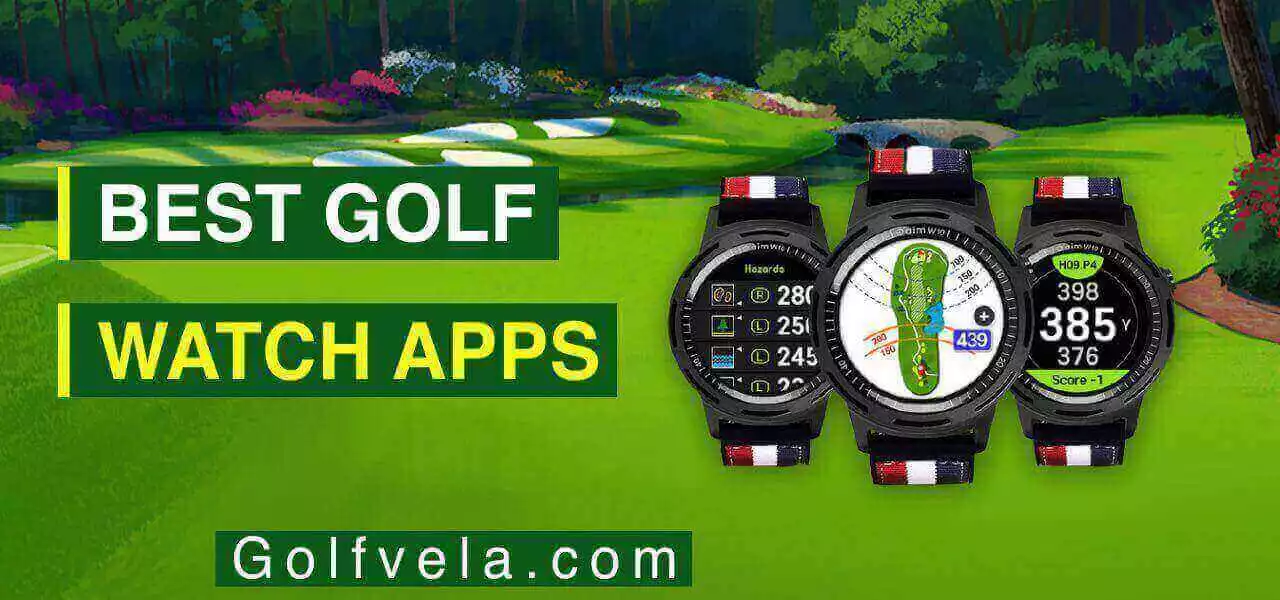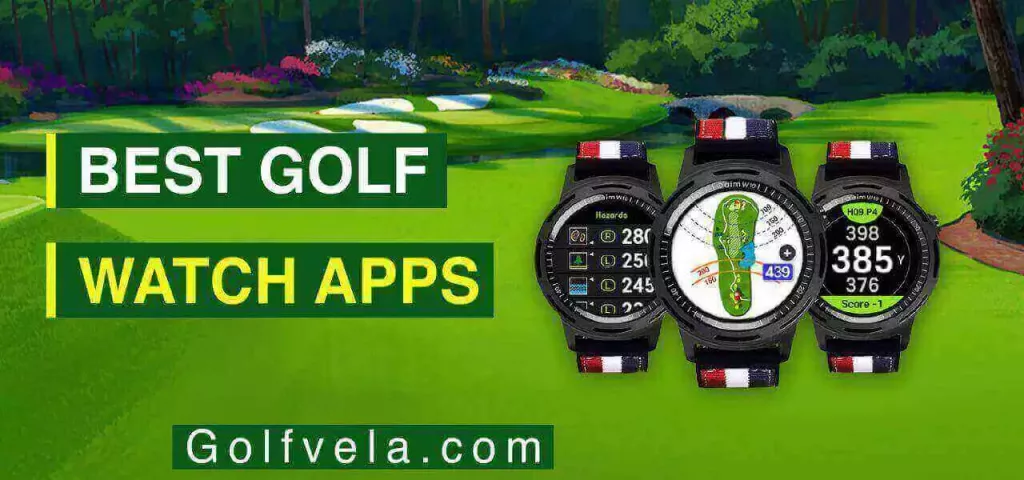 You may also like to read the guidance about the following;
Best Golf GPS Apps
Let us discuss some of the best golf watch apps.
1. SwingU – Best Golf Yardage App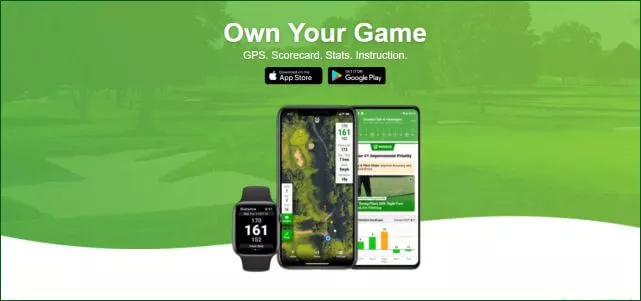 SwingU is a top-performing GPS rangefinder and scorecard application that is not a trial version. That means you can use this app for a lifetime with limited functionality. It is a highly reliable, battery-efficient, and accurate application with more than 5.5 million users worldwide. It finds your course very easily and shows the aerial image of the course where you are standing.
The SwingU application displays the distance to the center of the green and hazards. It means that you can easily find the yardage without any disruption. Turning your phone to landscape mode displays the distance in larger text size, making this app more reliable.
The digital scorecard easily tracks your scores, putts, and auto advances hole to hole. You can also upgrade the application to the premium version by paying a small amount. This will unlock all the premium features of the app and will provide more accurate performance. This watch golf app is available for Android and iOS smartphones and is very easy and simple to use.
---
Related Guide: Best golf Gps watch under $200
2. 18 Birdies – Best Free Golf GPS App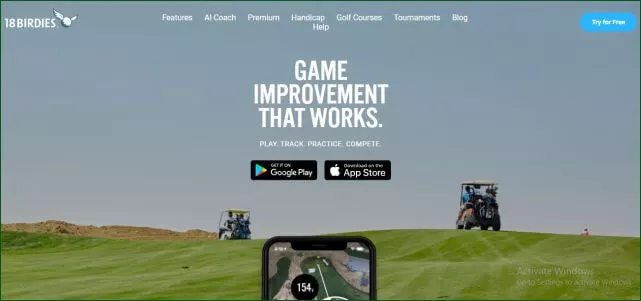 18 Birdies Golf application won the 2017 Golf Aficionado Best App award. It has standard features like a Digital scorecard, GPS, and Handicap. Other features include Stats and round history, Leader boards, Achievements, Auto Hole switching, Tee times, Social feeds, and many more. It is available free of cost for both iOS and Android devices.
It is a detail-oriented, high-tech application that delivers a smooth and better user experience. This excellent app offers a bird's eye GPS view and distance to any point of the course. With 6000 courses available nationwide, it automatically finds the nearest course. It allows you to play nine games, like Dots, Skins, Points, Wolf, etc., for free.
Access the premium features by paying a little to enjoy more, like Caddy Plus, advanced stats, and shot tracking. The premium version also unlocks the blind shot compass, which gives you information about the flag even when you cannot see the green. You can easily track your fairways, putts, and greens, and it also provides information about wind and weather.
---
Related Golf Review: Best Golf Rangefinders
3. Golfshot – Best Golf Distance App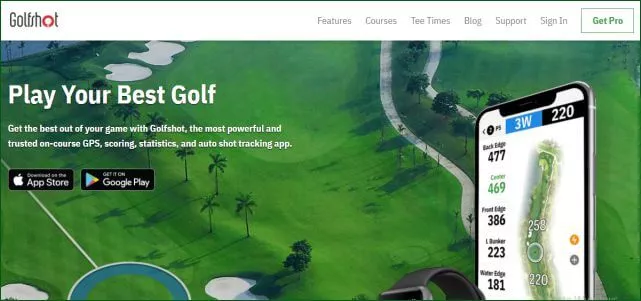 Golfshot is among the Best Golf watch apps for Android and iOS users, with over 5 million members. This app is also available on the Apple Watch and Android, with free and pro features. Improve your gaming skills and master the course with a whole new golf experience using the Golfshot app.
Enjoy real-time distances to hazards, greens, and targets on more than 45,000 courses. Enjoy this application with shot tracking, detailed statistics, rich scoring, club recommendations, and entire course flyover previews. The Golfshot app is fully compliant and compatible with the new world handicap system.
Using the auto advance and voice hole information, you will remain hands-free. It provides accurate statistics of your game, Green in regulation (GIR), covering fairways hit, and putters per hole for in-depth analysis. The Golfshot app is the best watch golf app for Android due to its variety of free features and good performance. You can also enjoy its premium and ad-free features by purchasing its pro version.
---
You may also need: the best golf grips
4. Golf Pad GPS – Best Golf Tracking App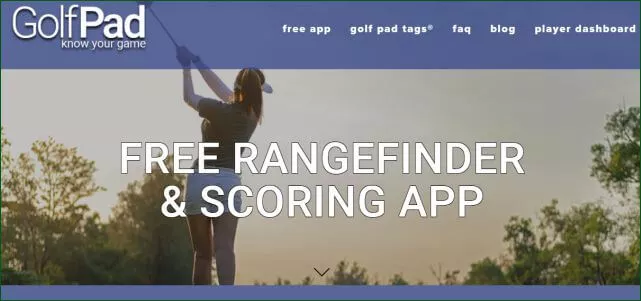 Golf Pad is a free GPS rangefinder, shot tracker, and scorecard application with over 40,000 courses. It is a straightforward and easy-to-use app with great features. Many paid features are included free of cost in this incredible application. It shows the detailed score of up to 4 players and the distance to the green.
It has features like club tracking, tee-to-green shot, aerial maps with flyovers, and more. You can play many of your favorite courses for free. Additionally, it easily records the positions and measures the length of your shots. You can also review and share the shots with your friends on Twitter, Facebook, or Email. The aerial map allows you to measure the distance to water, bunkers, or any other point of the course.
The Golfshot app keeps the entire playing history so you can edit, review or add notes anytime. The shot-by-shot analysis helps a lot in improving your game.
---
You can collect all your golf accessories in one place using Best Golf Bags.
5. The Grint – Best Golfing App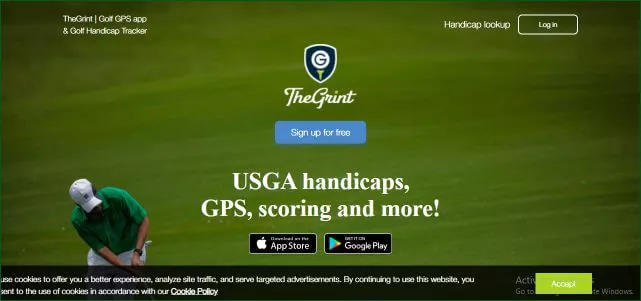 Grint is an official handicap Golf GPS application that is easy and simple to use. The built-in Golf handicap tracker provides valid handicaps for USGA-registered golf clubs. This means that you can quickly find the Handicap of your friend or yours and set a solid goal for yourself. It comes with 37,000 plus courses worldwide.
The Grint has various useful features free of cost. With its live scoring feature, you can compete with another foursome in real-time. Using the app's simple interface, you can easily keep your score. You can use the scorecard picture service to convert the paper-pencil scorecard into a digital one.
The Grint application allows you to track complex statistics from iron accuracy to average green in regulation percentage. It also features a GPS component enabling golfers to check their location on a bird's eye view. You can also get accurate distances to hazards and green.
---
6. Golf Logix – Best Android Wear Golf App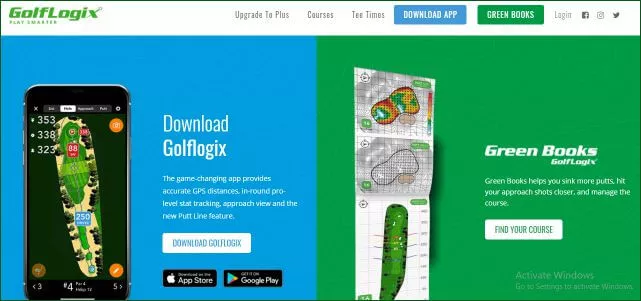 Golf Logix is one of the best watch golf apps for iOS. The app shows exact and accurate GPS distances, four players scoring, full-color 3D course maps, pro-level stats, discounted tee times, and handicap tracking. The Golf Logix has focused on helping you get onto the green. It allows you to see the greens as you are in a video game. It offers an in-depth map of every green.
Golf Logix is one of the most downloaded golf GPS apps with great features compared to others. The putt break feature is noticeable in this application which makes this app remarkable. It shows you an accurate, close-up green map with a laser scanner.
The putt break feature is available as a free trial and will help you improve your game. The Golf Logix shows the precise GPS distances to all layups and hazards with thousands of courses. This app is specially designed by golfers for golfers and is so simple and easy to use.
---
7. Golf GPS ++ – Best Golf App for Apple Watches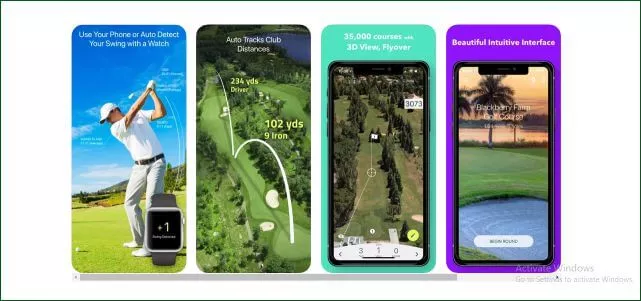 Golf GPS ++ is a unique application that uses your iPhone or Apple watch. It monitors tours to watch and then measures your grip, temperature, swing speed, and swing plane. By getting that data and recommendations, you can improve faster. Golf GPS ++ offers an intuitive, beautiful, and easy-to-use interface.
You can access 35,000 plus golf courses using this app. It also tells you the distances to the holes as well as hazards. The app automatically records the GPS location of every swing and tracks your club distance and accuracy.
It allows you to view each hole in a 2D or 3D map to get a better view before starting. The Golf GPS ++ provides insightful statistics of your game, greens in regulation (GIR), fairway hit, and putts per hole for deep analysis. Some features, like a custom club, watch functionalities, etc., are available in the paid premium version. If you want these features, you have to pay for them.
---
8. Hole 19 – Best Golf App 2021
Hole 19 is one of the best GPS and scorecard applications. It does have a pro or paid version, but the built-in features are sufficient for any entry-level golfer. The app's interface is very easy and adjustable to the area where you like reading. It automatically shows the distance from the tee to the center, front, and back of the green.
The Hole 19 app calculates water hazards, bunkers, and layup spots quickly. The digital scorecard on this free subscription app is simple but sufficient. Enter your strokes for several putts, holes, penalties, and sand shots. You can easily access the data of past rounds, and your scores are stored automatically on the app.
Hole 19 is packed with over 43,000 golf courses which helps you to search the course to play easily. You can also switch to its premium version to access features like a shot tracker, augmented reality, etc. Overall, it is the best app for golfers who don't want to spend more money on this stuff.
---
9. Tag Heuer – Best Golf Swing Analyzer App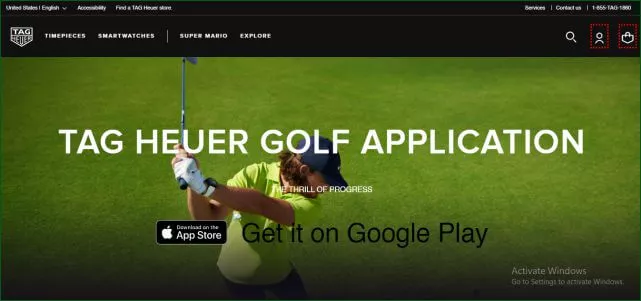 Tag Heuer Golf application remains ahead of others due to its unique tools taking your gaming experience to the next level. Its precision, innovation, and passion make it the best golf watches app. It shows you exclusive 3D maps with more than 39,000 golf courses around the globe.
This app allows you to measure your shot distances with impressive accuracy. It tells you the distances to the green's back, front, and center. It also shows the distance to the water hazards, layup spots, and bankers so that you can enjoy your game without having any trouble on the ground.
Tag Heuer Golf app gives you pro-level insights and saves your scores for the future to improve your skills. With its real-time club recommendation, select the most suitable club for your game. Besides this excellent app, you can buy a Tag Heuer watch for a fantastic performance on the course.
Conclusion
Numerous golf watch applications are available, but choosing the right one is tricky. We have compiled this list to show you the best apps available nowadays. These applications offer entry-level and medium-range features in their free version. Upgrade to the premium version for more advanced and worthy features.