Last Updated on May 27, 2023 by Kristen Ellis
Golf is a game that people have been playing for centuries. There are many different levels of golfers, from beginner to professional. The size of your golf bag can be determined by how you play and what clubs you need to use on any given day. For most amateur golfers, the golf bag is one of the essential pieces of equipment. It keeps your clubs safe and organized for when you need them. But do you know how many clubs are allowed in a golf bag?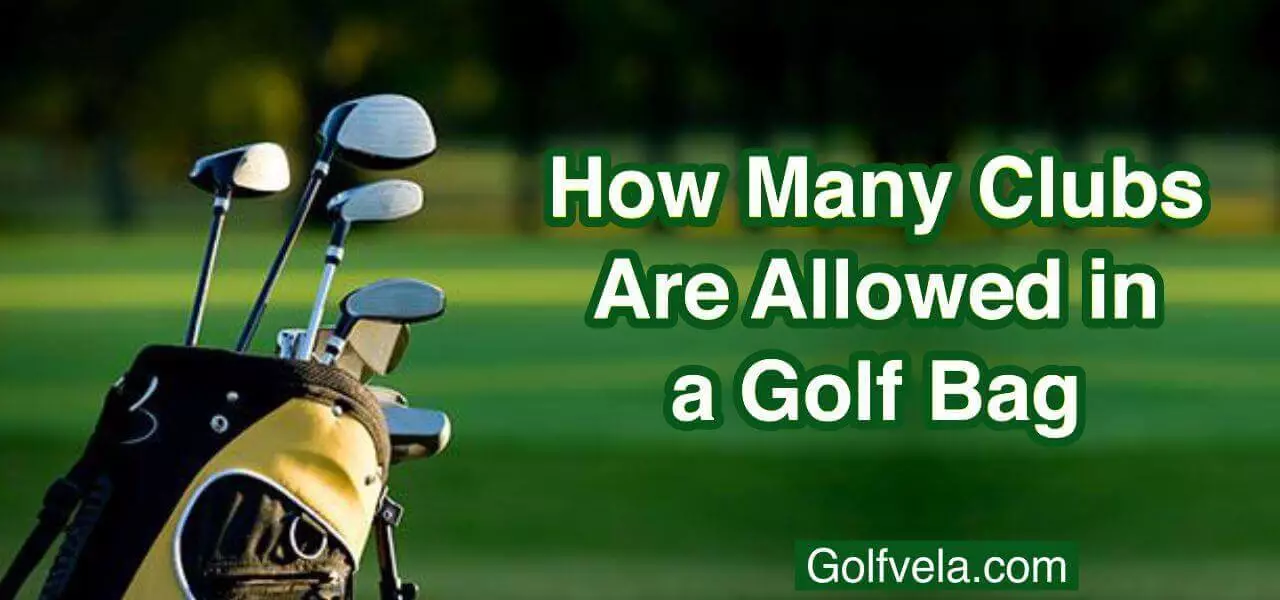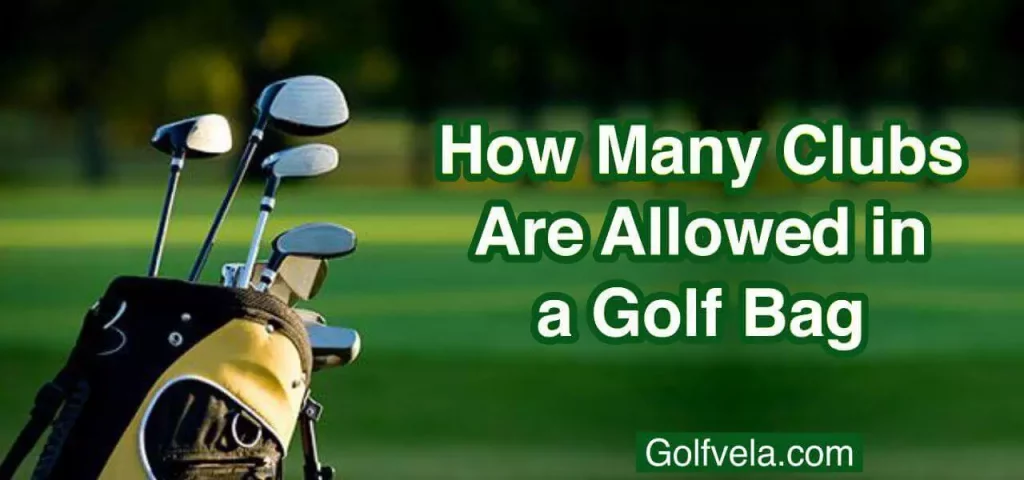 Today, golfers are allowed to carry 14 clubs in their bags. In the early years of golf, players were only permitted 12 clubs. Players can now hit shots from longer distances with greater accuracy thanks to advancements in technology and the design of clubs. Let's discuss this in more detail here.
Minimum Number of Cubs in Golf Bag
Do you know the minimum number of clubs that must be in your golf bag? The USGA and R&A allow 14 clubs in a golfer's bag, with at least one putter.
Golf is a game of rules, but there are many ways to bend the rules to gain an advantage. You may be disqualified if the tournament officials catch you cheating and discover that you have too many clubs in your bag – or when you didn't bring enough clubs. The minimum number of clubs allowed per player varies depending on the event type.
Rules of Golf
As a beginner, being aware of golf club rules is crucial. You can find golf club rules in the USGA "Decisions on the Rules of Golf" and the R&A "Decisions on the Rules of Golf." These Decisions explain how many clubs can be in a golf bag, from playing quickly with one set to carrying multiple sets depending on the course. 
You can carry 14 clubs in your bag according to the rules of golf. It can be a combination of any irons you want; however, there cannot be more than 14. The rest of the clubs must be woods.
Many debates exist about whether you should have a sand wedge and a pitching wedge counted as different clubs. It's common sense for some people to be counted as different clubs, but there shouldn't even be a debate if you can carry two wedges. 
Several people might argue that the differences between these two types of clubs are so significant that they should be treated as separate clubs.
Do Players have a Limit of 14 Clubs Each?
Yes, players can carry up to 14 clubs in their bag at any time, though most seem to keep about 10-12 clubs.
The USGA Rules dictate this limit.
"No player shall carry more than fourteen clubs, including putter, nor any other article to include hand towels, clothing, gloves, beverages or other personal items." The 14-club maximum only applies to the player. A professional is allowed to carry as many clubs as he desires.
Golfers are restricted to having no more than 14 clubs. That means they cannot carry more than this limit at any time on the course. If they take an additional club, penalty strokes will be assessed.
Penalty for Carrying too Many Clubs
Carrying too many clubs with you on the golf course is a common mistake. But it can be costly as well. Golfers are often curious about the penalty for having too many clubs. The rule is that you must carry 14 clubs total, with no more than 4 of any one type of club. If you have 15 or more clubs in your bag, you will be assessed a 2-stroke penalty per club over-limit up to a maximum of 10 strokes.
In golf, carrying too many clubs has a penalty of two strokes per hole, and the player must remove any clubs he takes. However, if the player does not have enough clubs in his bag to replace the ones that were taken extra, then he is disqualified.
The disqualification rule only applies when a player continues to play with too many clubs after being warned by an official for doing so. Once the player returns the correct amount of club(s), he can continue to play.
What 14 Clubs Do Professionals Carry?
The four major categories of golf clubs are irons, woods, putters, and wedges. Irons are the most common club in a golfer's bag. The reason is that iron clubs provide accuracy from short distances and versatility from long distances.
Woods generate more power than irons but offer less accuracy. That's why they're used for shots that require distance, such as fairway shots or tee-offs. Wedges have a very high arcing trajectory with many spins, making them ideal for getting the ball up on slopes.
According to the United States Golf Association, golfers are only allowed 14 clubs in their bag at any time. Here is the list of clubs golfers can carry:
Drivers
Fairway Wood
Hybrids
Irons (all types)
Wedges (any kind)
Putters
Importance of Clubs in Golf
Golf is a sport that requires more than just an arm and a leg to play. It would be best to carry the right equipment, such as golf grips, clubs, shoes, balls, rangefinders, or GPS Watches and tees. When choosing your golf equipment, you must consider what type of golfer you are: beginner, intermediate, or expert. It would be best to decide whether you are a conservative or aggressive player when playing shorter or longer courses.
Golfers should have the proper size clubhead to get the ball into the hole. Too small will cause trouble hitting it over 200 yards. In contrast, too large will lead to poor contact with the ground after an impact with the ball.
Conclusion
The number of clubs allowed in a golf bag is determined by the expertise level of the golfer that you are. Most amateur golfers should have no more than 14 clubs in their bags.
In addition to regulating the size and shape of bags for different levels, many governing bodies also have strict guidelines about what equipment you can use during play. These restrictions ensure all players have equal access to playing fields and facilities while ensuring everyone has fun.