Last Updated on February 24, 2023 by Kristen Ellis
Do you want to learn how to break 80 in golf? You're in the right place. In this article, we are focusing on those aspects of the game that, with a little improvement, can bring about a great change.
Every golfer has the potential to break 80, but it is neither too difficult nor too easy. You can achieve your target by keeping a few essential targets in mind. Breaking 80 is quite challenging for beginners. But you can make your dream come true by using your brain, strengthening your skills, and doing immense hard work.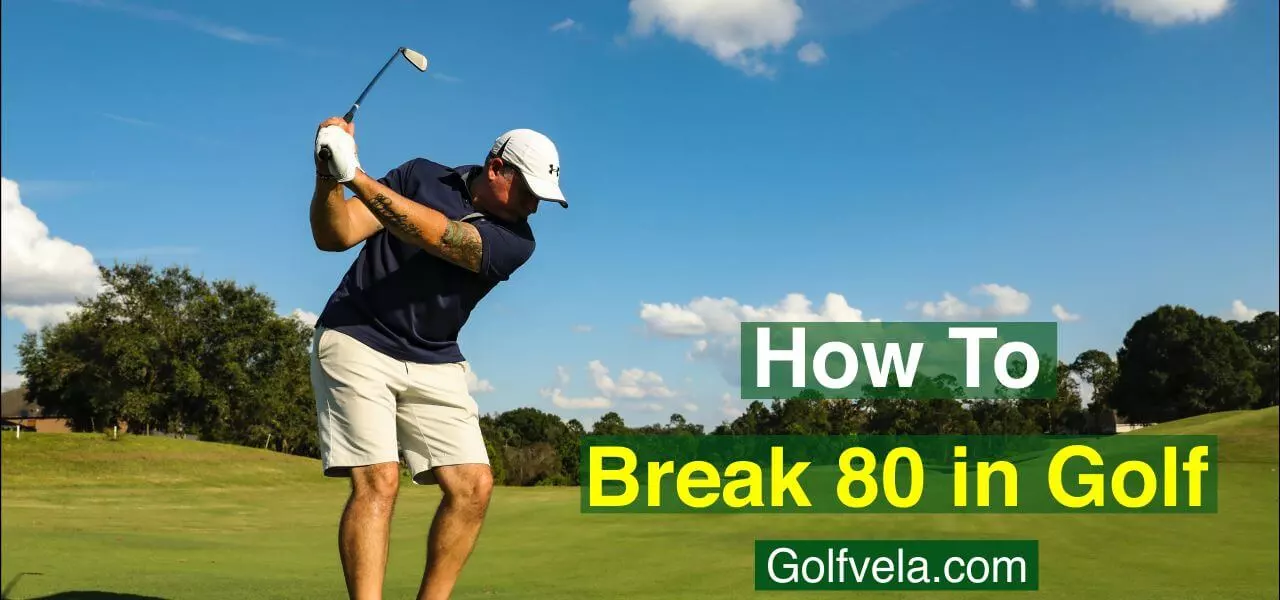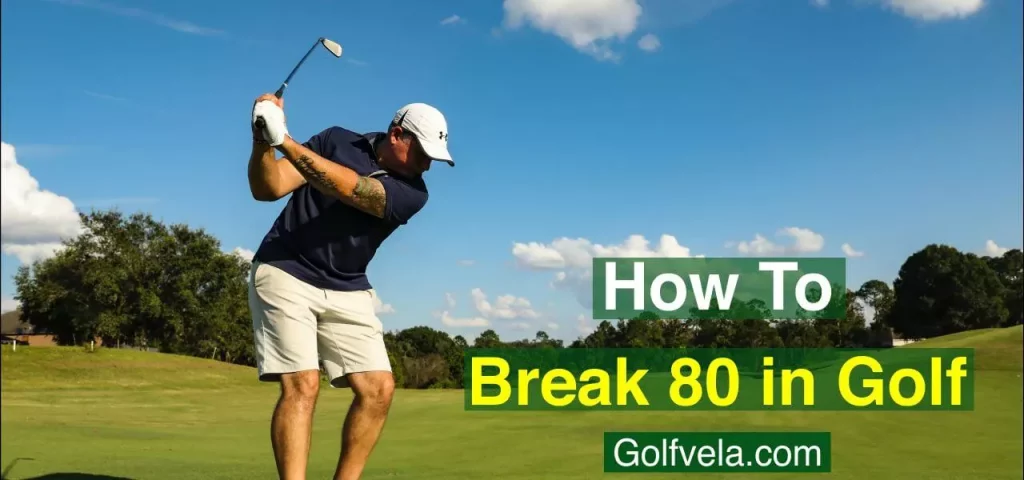 If you are shooting in the 90s, you are closer to breaking 80. It's not as difficult as you think. All you need to do is change your strategy and practice more than before to reach that target easily. If you are new to the golf game, check out how to break the 90s.
Myths Regarding Breaking 80
There are a few myths about breaking 80 that we are clearing here. It will help you make decisions about how to bring changes to your golfing strategies.
Following are a few myths about breaking 80:
Hit more fairways.
Hit at least 6-7 greens per round.
Always make more birdies.
Extensive research is mandatory.
Use the newest clubs for better performance. 
Many other myths prevail among golfers, confusing them about how to break 80. But all these myths are just myths, not reality. What makes a difference is dedicated gameplay, where you reduce your mistakes. Even if you are making bogeys, you can still break 80. The question may come to someone's mind how it is possible? Let's explore it in the following points.  
You can also check Best Golf Rangefinders to find your targets.
Tips about How to Break 80 Consistently in Golf
If you're thinking that breaking 80 is not possible without hitting big strokes or more greens, it's wrong. When you have a definite objective about breaking 80, focus on those aspects of your game that need improvement. Because this way, you'll observe a great change in your performance. So, by focusing on the following point, you can break 80 in less time. 
Ball Striking
The golf swing is something very complicated. Determining what can make you produce consistent swings is difficult and the biggest hurdle in your perfect swings. For hitting more greens and consistent strokes, focus on your impact location. That can make a huge difference if you hit the ball nearer to the sweet spot at your every strike. 
Another important skill that every golfer must work on is improving the balance and tempo of one's swings. Striking the ball with perfect balance can help you break 80 pretty easily. To improve your balance and tempo, see how professional golfers make swings. By copying their style, you can see how speedily you will improve. Then try to repeat the same balance every time.
Do More Practice
It is essential to devote more time to practicing short games to break 80 in golf. Because it will help you overcome your deficiencies, you'll notice a great change in your performance. Whatever you learn over time in the practice exhibits on the course during important tournaments. 
Work on basic Shots
Some golfers don't know which techniques they should use for different shots. Here are a few basic shots you must know if you want to break 80 in golf.
1. Bunker shots
Many golfers feel terrified of playing bunker shots. But if you know how to play it, it is not something to worry about. Keep a few points in mind when striking, and you will be able to make the ball reach the greens conveniently. Placing the ball between the middle of your body and your front foot would be best to play a standard bunker shot. But if you desire that the ball go high, keep the ball more towards the inside of your leading heel.
For striking perfect bunker shots, first hit the sand at the back of the ball. It's better to make contact with various sand parts behind the ball. You'll notice this will improve the quality of your shots.
2. The bump and Run Shot
The bump and run shot can be played when there are no hazards in your way to the hole. The shot goes smoothly toward the hole rather than flying high in the air. Just keep your elbows locked in their place and swing the arms back and forth to hit with precision. But remember, keep the ball towards the back of your standing posture and put your body pressure on the front foot. By becoming perfect in this shot, you can break 80 more easily. 
The Mental Game
Sometimes it's not the physical but the mental barriers holding you back from achieving your goal. Access your real abilities and then make a proper strategy for improving your performance. 
It happens that during the rounds, you may come across such situations that might seem too difficult but don't worry. You are not the only golfer facing that stress. Such scenarios happen in the gameplay of every player, no matter how efficient they are in their scoring abilities. But what makes a difference is the mental strength and potential to overcome your deficiencies.
Final Verdict
We have tried our best to answer your question: how to break 80 in golf. Remember that breaking 80 is not as complicated as it seems. But it doesn't mean you can break 80 without breaking a sweat. All you have to do is focus on your current performance and overcome the shortcomings. Work on your ball striking and play the short game to make a huge difference. And most of all, if you can make the right decisions at the right time, no one can stop you from breaking 80. So, give attention to the minute details of your game to get what seems unachievable.