With the advent of modern golf equipment and techniques, you can become a pro in less time than before. But if still, you have a query in mind about how to break 90 in golf, let us define it. Golf is a demanding game, so you have to put all your efforts into achieving real excellence. But it's also a fact that along with personal efforts, a few game management skills can also bring about a great chance of winning.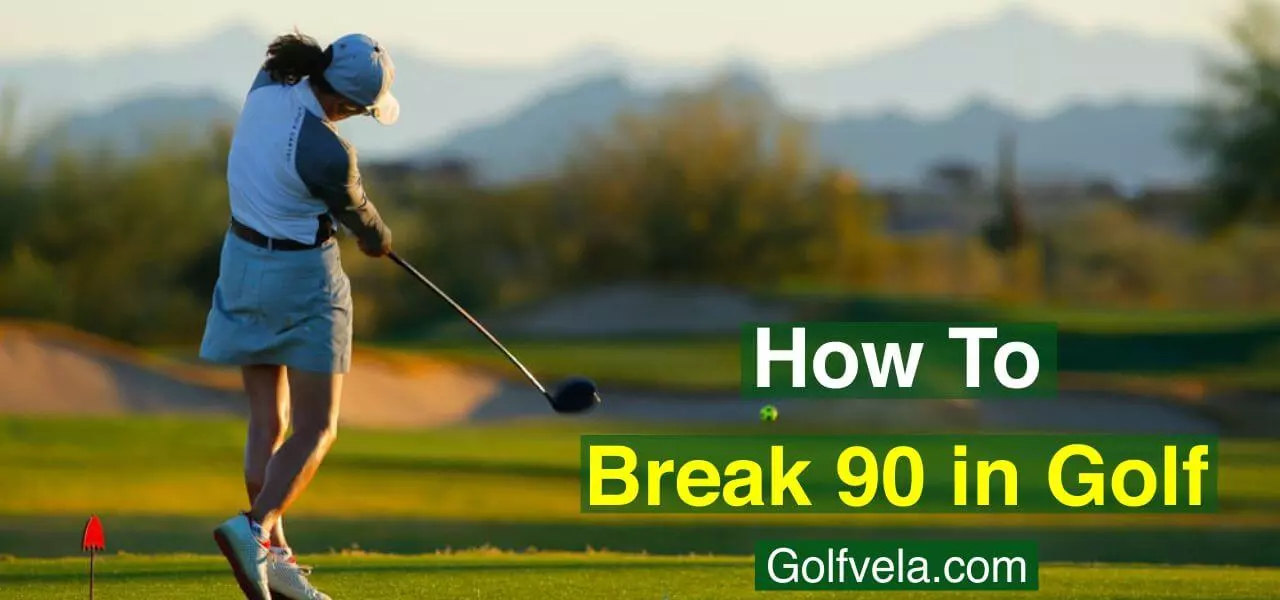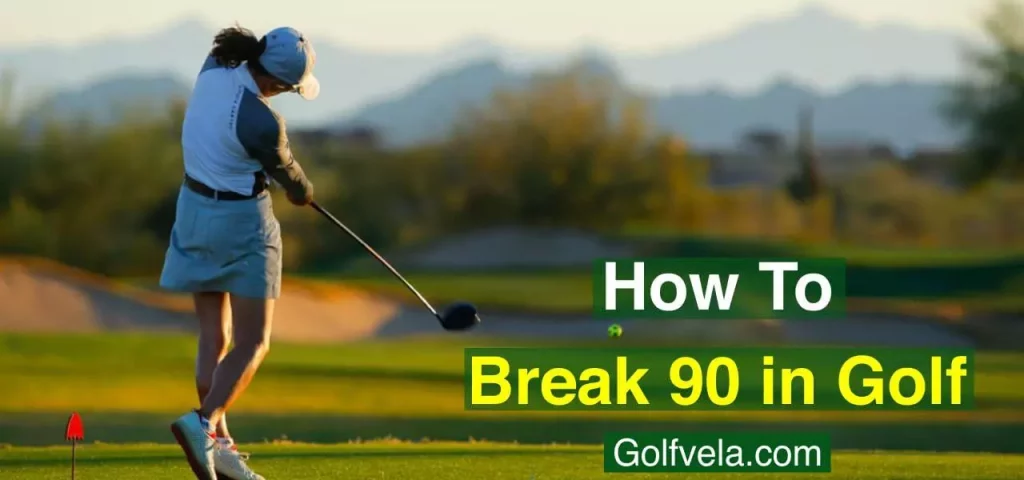 By just making your mind to break a 90 can lead to a huge difference in your attitude and practice routine. You have to plan the entire game before starting, play efficient shots, and practice consistently to give a boost to your golfing career. Then, no one can stop you from going high up to break 90 in lesser time than you think. You can also learn how to break 80 easily.
Golf Tips To Break 90
There are a few minor tricks that can let you break 90 within no time. Let's have a look at them.
Warm-up is Essential
Warm-up is essential for every game. You must give some time to your body to get ready for the game. Start the warm-up session by hitting some strokes on the range and then roll some putts up to 15-20 minutes. It will give a boost to your mental and physical ability. Moreover, it will give you an idea about how the ball is going to behave that day.
Check Best golf GPS watch for detecting your targets.
Per round, try some blowups
Making mistakes is not something to worry about because it let you learn how to avoid them again. No need to find fairways; rather, try to swing the way you feel comfortable. It will help you understand how to stroke consistently and in which manner.
Play Freely
If you want to score high, you should keep the aggression at a side before entering the course. Don't focus on how your round will look; only try to break 90 in any case. It means no need to show huge strokes, save yourself from the golf courses' worst areas, or pin-seeking approach shots. Be committed to the game's style, which requires you to limit the double and triple bogeys. And that is the toughest task for many amateur golfers.
Practice Plan to Break 90
Breaking 90 is not solely dependent on your decision-making to proceed ahead in your gameplay, but it asks for extensive practice. The more you practice, the faster you can break 90 in golf. You have to develop such skills of pulling off the required shots for taking your score high. Ultimately it will boost your confidence and will let you conquer the world of golf in a very short time.
Spending more time on course is not enough. You have to make an accurate plan, get ready for practice mentally and physically, and hit scoring shots to become a pro.
Keep Your Nerves Controlled
Controlling your mind is much essential for breaking 90 in golf. If you play with a focused mind and proper mindset, achieving the desired goal is not a big issue. So, make sure you go to the course with a calm and peaceful mind. For keeping your mind calm and good health you can use Best Fitness tracker for golf which will tell you about your health and advice you.
Before starting the game, keep all routine stresses miles away from you. Play with a positive approach, and if you're not performing up to the mark, don't get upset instantly. Relax your mind and body to hit precisely because, under high pressure, you will not be able to strike great shots. So, keep yourself calm if you're aiming to play accurately.
Choose the Correct Tees
There is no hard and fast rule for using the tees. What if other golfers are using longer tees, but you are comfortable with shorter ones. You can use short tees in social rounds to score well and make others enjoy the game.
By using the right tees, you can break 90 relatively faster. But you might be thinking about how to select the correct tees. It's too simple to get the right one. Multiple average drive distance with 28 to get the maximum yardage.
Estimate your Hitting Potential
Use a rangefinder to know the exact distance, which will let you choose the right club to hit greens efficiently. Accept your deficiency if you can hit 165 yards by your 7 iron though it is meant for 175 yards. You should know your exact capability for all the clubs placed in your golf bag. Once you get a clear idea about your strengths and weaknesses, you can score far better than performing recently.
Try the Par 70 Golf Course
Breaking 90 is not that difficult as it seems. All it happens because your mental barrier doesn't let you believe in yourself and your abilities. If you break 90 once, then it will become your routine. By choosing par 70, you are set free to hit 19 over for 89. It offers two extra strokes than par 72, which require 17 over for making you break 90.
Play with Excellent Golfers
It's always important to keep an eye on your competitors and surroundings to achieve a successful goal. Find a better group of golfers other than your friends. It will give you an idea about what they are doing differently than you, which made them break 90.
By watching them playing enthusiastically, you'll pay attention to every minute detail of your shots. Close observation will let you approach holes the way they do. In other words, you'll get a live example in front of you to be followed to bring a huge change.
Conclusion
If you were always curious to know how to break 90 in golf when you were stuck somewhere in 70 or 80, be relax. It is not that difficult as you're thinking. It is more a mental game. First, change your mind that says it is hard to break 90. Then focus on your game strategies, observe other professional golfers see what is lacking in your performance. Then comes the major changes in your gameplay.
Instead of thinking about par, bogey, and stressing how others would analyze your shots, play the way you feel comfortable. Minor gadgets like using a rangefinder, appropriate tees, and picking a par 70 course can make your dream come true in a shorter time.